Fashion School Partnership Project
Introducing the Cloud Based Online Fashion Courses of Milan Fashion Campus
Milan Fashion Campus methodology is adding to Your Fashion Students Italian Fashion skills & value. To consider also future dual city collaboration with Milan Fashion Campus, partnership that would be engaging your students academically , culturally an professionally in a more internationally point of view.
​
In this moment we are offering Special condition your Students for the Online Women's Wear Fashion Styling Course & Men's Styling Course.
​
​
Women Fashion Styling Course
Men Fashion Styling Course
As partner of Milan Fashion Campus Your Institute will benefit , the advantage of our Fashion Styling programs we have designed especially for your students, is that it can be included within your educational program.
​
Giving so to your Students the possibility to obtain a dual certification.
The dual Certification in Fashion Styling Course will encourage Your Students to
​
Achieve the skills one needs to adapt to the constantly changing global market.
Develop and widen understanding of similarities and differences between different cultures
Develop personal competitiveness for future career development by gaining new perspectives
Provide students' knowledge and tools to increase international minted abilities
& of course discover the Italian taste of fashion
Give the opportunity to live a unique experience in Milan studying the Italian Life Style and visiting the city during the MILAN FASHION WEEK will get a Special Discount.
​
MILAN FASHION WEEK FASHION EXPERIENCE
​
​
​
1 Compensation for Online Styling
Affiliate commission 20 % for each sale.
​
2 Compensation for Fashion Courses in Milan
See the Agreement Click Here
Student will receive 10 % discount of the Course & Free Enrollment Fee.
About the Responsible of Milan Fashion Campus
​
​
​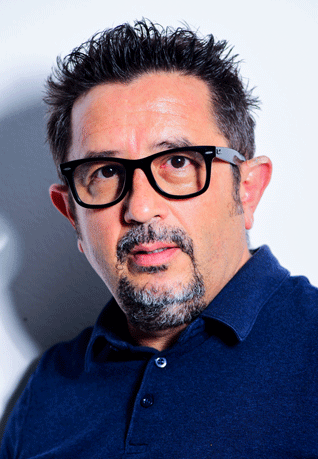 After his fashion studies in Milan, Angelo Russica made his first steps into the fashion world assisting Giorgio Correggiari, where he met Domenico Dolce and Stefano Gabbana (Dolce & Gabbana). He had to leave for military service for one year. He began working as an assistant designer for Gianni Versace. He worked for 4 years participating in Women's Wear and Menswear collections: Genny, Spazio and Versus.
After this experience, he left Italy for 4 years for Spain: Here he worked with Induyco – El Corte Inglés in Madrid. Once he returned, he started working as a consultant for Gruppo Marzotto, Miroglio Vestebene, Gruppo Max Mara, also in Japan with one of the most important apparel Maker World Company, King Company.
Things to do during your stay in Milan
Visit the Armani Museum &
Prada Foundation
Tour in Milan

.

Walk to the center, enjoy time together and discover what Milan can offers you.
Milan Fashion Week.
If You come during the Milan Fashion Weeks - 2 Women February & September - 2 Men January & June you will feel the REAL Italian professional Fashion System, having so the possibility to meet fashionistas from all over the World
Trip to Florence

.

In 1, hour 40 minutes you can Visit this beautiful city of Florence where you can visit Gucci & Ferragamo Fashion Museum
Fairs in Milan.
During the Fashion Week we will bring you tovisit the post important Fashion Fasirs discoreing New Fashion Trends that we are going to wear next season.
Contact us by Skype : milanfashioncampus
Or make a direct call clicking the button: