Learn, IMPRESS, PROVE, AND COMMUNICATE
Learn and create a solid base to achieve your dream
We are the premier destination for students who want to start successful careers in the fashion industry. Discover the difference that Milan Fashion Campus can make in your career!
Fashion Professionals & Insiders
Italian International Fashion Certificate
Courses start every Monday
4 weeks
(6 hours a day, 4 days a week)
What is Fashion Portfolio
A fashion portfolio is a collection of a person's best work that showcases their abilities, style, and creativity in the fashion industry. There are several reasons why creating a fashion portfolio is important:

Job application: A portfolio is often required for job applications in the fashion industry, as it allows potential employers to see the candidate's skills and experience.

Networking: A portfolio can be used as a visual business card when networking with industry professionals.

Branding: A portfolio can be used to showcase the designer's unique style, aesthetic, and approach to fashion design.
Learning tool: Creating a portfolio can be a valuable learning experience, as it allows the designer to reflect on their work and identify areas for improvement.

Showcasing personal style: A portfolio is a great way to showcase one's unique style and approach to fashion design, and it allows the designer to stand out in a crowded industry.

Showcasing a range of skills: A portfolio should show a range of skills, not just one aspect of design. This could include sketches, technical drawings, final garments, photographs of garments on models, and any other relevant information or materials.

Continuous evolution: A portfolio is not a one-time thing, but it's an ongoing process of updating and refining the work, as the designer's skills and style develop over time.
Applying for Fashion Schools?
We can help you get in, whether you still don't know anything about fashion or if you are a young fashion autodidact.
​
Here we will teach you the methods that are used in fashion schools & fashion companies with practical exercises. By the end of the course, you will have your own creative projects to showcase and show them in your portfolio.
You will start with learning basic sketching skills, basic knowledge of fashion items, how to develop your idea into a product, how to conduct a fashion research, creating mood board, and how to design according to style guidelines and brand guidelines. Specific contents of the course will depends on the Fashion Design Course that you choose to study.
​
After finishing practical fashion projects, you will learn how to create a portfolio that shows & enhance your strength, personality, and the goal & objective that you are trying to achieve, taking in consideration also the school in which you are going to apply.
Level Beginners

Material Notebook - Laptop computer - Adobe Photoshop installed (7 days trial version permitted) - a mouse
By the end of the course you will be able to
Develop basic & actual fashion design skills

Work with Adobe Photoshop

Utilize basic graphic design skills for a professional layout

Use Visual Communication skills, using the 'language' of the fashion industry

Analyze and develop design styles for different brands/targets
​
Design technique with




Artificial Intelligence (AI)
Monday to Thursday, 6 hours a day
​
Morning class: 9:30 am/ 12:30 am
Afternoon class: 13:45 pm/ 16:45 pm
​
Application Dates: Courses start every Monday
Apply anytime and choose a Monday to start the course.
​
Choose 1 of our fashion design short course and add 1 week of portfolio.
Perfect solution to finally start to learn how to design a fashion project with a concrete result, useful for fashion school application.
​
Duration: 4 weeks (3 weeks Design + 1 week Portfolio), Full time (96h)
​
Fee: 3.100 €* (save up to 600 €)
Photoshop lessons included
*To include: 22% Tax & 150 euro Enrollment Fee.
Please note that MFC has a limited number of places that will be assigned on a first come - first serve basis.
How is the coordinator of the Course ?
Angelo Russica

, the Fashion Master coordinator, brings extensive experience to the role. With over

4 years as an assistant at Gianni Versace

, he played an active role in Women's Wear and Menswear collections, including Genny, Spazio, and Versus.

He also collaborated with Domenico Dolce and Stefano Gabbana

(Dolce & Gabbana)

while working alongside

Giorgio Correggiari

.

Angelo's expertise expands as a

consultant

for renowned fashion c

ompanies like Gruppo Marzotto, Miroglio Vestebene, and Gruppo Max Mara

. Furthermore, he gained valuable international experience in

Japan

, working with King Company, a prominent player in the apparel industry.........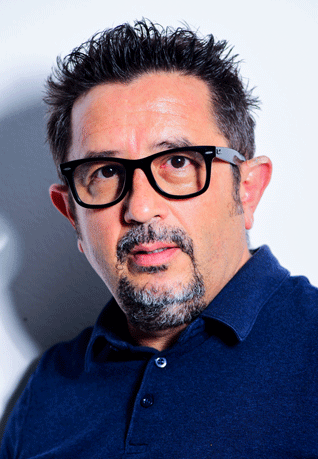 Discover more a

bout Angelo Russica
related
courses
Flexibility is our thing.
Other courses can always be added to your course of choice with the duration that you want.
Tag: fashion design portfolio,fashion portfolio, fashion portfolio courses, fashion portfolio short Course, How to Create a Fashion Portfolio, example of fashion Portfolio, how to make a Fashion Portfolio