intensive course in
the fashion capital Milan
Summer Fashion Vacation Courses in Milan, Italy
Learn fashion design or fashion styling and experience an Italian summer vacation.


A unique summer fashion study abroad experience with a unique opportunity to meet like-minded peers with a passion of fashion & design.
One month of an intensive program for students who want to improve their skills, build a portfolio, or even just to discover the world of fashion in Milan.
Milan is considered a global fashion capital, with a long history of excellence in the industry. Taking a summer fashion course in Milan would give students the opportunity to learn from experienced professionals, see the latest fashion trends firsthand, and gain inspiration from the city's rich cultural heritage. Overall, a summer fashion course in Milan would be an excellent opportunity for anyone interested in the fashion industry to gain valuable knowledge and experience.
​
Exclusive Fashion Events participation opportunity
Italian International Fashion Certificate
Courses start every Monday
course starting from 1 week to 1 month
(6 hours a day)
Monday to Thursday, 6 hours a day.
See the dates of the SUMMER COURSE period in our school calendar
​
Morning class: 9:30 am/ 12:30 am
Afternoon class: 13:45 pm/ 16:45 pm
​
Application Dates: Courses start every Monday.
Apply anytime and choose a Monday to start the course.
​
Please note that MFC Summer Program has a limited number of places that will be assigned on a first come - first serve basis.
| | | | |
| --- | --- | --- | --- |
| Styling Workshops Full Time | | | |
| | | | 1 lesson (morning or afternoon |
| | | | |
| | | | |
*For fashion styling summer course, the duration is 3 weeks.
**To include: 22% Tax & 150 euro Enrollment Fee.
How is the coordinator of the Summer Fashion Courses ?
Angelo Russica

, the Fashion Master coordinator, brings extensive experience to the role. With over

4 years as an assistant at Gianni Versace

, he played an active role in Women's Wear and Menswear collections, including Genny, Spazio, and Versus.

He also collaborated with Domenico Dolce and Stefano Gabbana

(Dolce & Gabbana)

while working alongside

Giorgio Correggiari

.

Angelo's expertise expands as a

consultant

for renowned fashion c

ompanies like Gruppo Marzotto, Miroglio Vestebene, and Gruppo Max Mara

. Furthermore, he gained valuable international experience in

Japan

, working with King Company, a prominent player in the apparel industry.........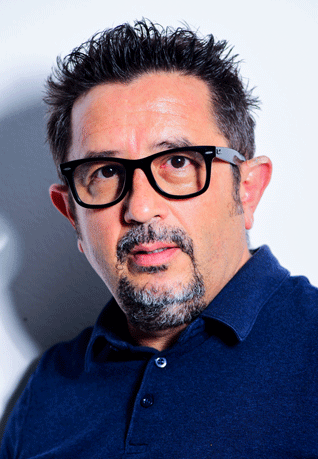 Discover more a

bout Angelo Russica
List of Summer Fashion Design& Styling Courses
Summer Womenswear Fashion Design Course
Draw women's clothing & mini collections on a professional level
The purpose of this workshop is to prepare students for a professional reality of the fashion world, the workshop is distinguished above all because it is not based only on theoretical study, but yes it is structured like a real apprenticeship.
​
Summer Personal Women FASHION STYLING Course
Coordinating & creating clear new fashion trends
This course will allow you to develop a sense of stylizing fashion suited for time, place, and situation.
If you were a costume designer or a styler of a movie, how would you dress the actors? If you had to dress a celebrity for a night out for an event, how would you dress her? Also, there are always some items that never go out of style, (such as the Little Black Dress) how would you stylize the item and make the most out of it for different occasions? During the course, the student will create a photographic Scrap Book. The book will then be used by the students as a personal portfolio presentation work ........ but through the exercises, you will be prepared for real market needs.
Summer Men Fashion Styling Course
Develop your sense of style in Milan
The men's Fashion Styling course will allow students to develop a sense of stylizing fashion with Italian taste.
This course gives to students a complete glossary of men's clothing to obtain a general view of men's
the fashion world and then this goes deeper with the description and identification of men's fashion icons to
give our students excellent preparation.
Summer Menswear Fashion Design Course
Menswear collections at a professional level
The Menswear Design Course will allow students to develop the sense of taste that is needed to design clothes for men. Milan is famous for its best Menswear Collection. Learn how this city leads the worlds men's collection through research and designing based on real clothes for men. The objective is the development of the creative talent of young people who plan to become professional fashion designers, widening their abilities through research and attentive observation for the creation of an innovative and individual fashion collection.
Summer Accessories Design Course
bags and shoes with the right proportions:
The Accessory Design Course will allow students to learn how to draw a handbags and shoes based on their own creativity as well as keeping the practical use of the item. This course will allow you to approach the world of Handbag & Shoe Design in a professional manner - designing paying attention to construction and materials targeting a certain type of market
​
Summer Bride Wedding Dress Design Course
This bridal gown design course is not only dedicated for those who want to learn how to design modern Italian Style Wedding Dresses, but also for those who wants to improve his professional skills.
During the course the student will acquire the ability to draw the human body - to prepare themselves the basics of anatomical sketches – included in the course you will find also VIDEO TUTORIALS how to use Photoshop – you will also have to create your own Mood Board .
Summer Fashion Illustration Course:
Developing your own fashion illustration style
The Fashion Illustration Course is not only the design or representation of a garment, but more of an art form. Also it is an alternative way for creative people that enjoy fashion and want to express in a different way how fashion design inspires them. In this course you will learn all about fashion illustration and how has it evolved throughout history, drawing technique of the human figure, uses and the theories of color, and many different ways of techniques to apply to the creations. During this time you will also start to develop your own style and building your own portfolio, that hopefully, can open a bright career path for you!
Summer Lingerie & Swimwear Design
Design Lingerie & Swimwear at the professional level
The Lingerie & Swimwear Design Course will allow the student to acquire the ability to draw the human body preparing understanding the natural body line of a human body. Using programs such as Photoshop and Illustrator, this course will allow you to create mood boards and technical drawings at a professional level. Learn how to present and propose your designs just like how designers would send their designs off to the factories.
Summer Fashion Trend Forecasting
Investigate and establish new season fashion trends
The Mood & Trend Forecasting Course will allow students to learn how to plan a product in relation to current trends. From the colour to the fabric to the silhouettes and the target concepts in relation to the fashion trends. The course requires to student become familiar with Photoshop & Internet researching trends. The student will collect information trough Internet - will make mood boards & written brief, to demonstrate their own interpretations of a theme and/or trend.
Social Media for Fashion
Learn how to create successful social media profile and a great social marketing plan
Express course with the duration of 1 week with special price.
With our Social Media Course, we will teach you how to make a successful social media profile and to have a great marketing plan to increase your followers and convert those followers into customers, with the right image, in the right platform and in the right time you can go really far.
"Style is something each of us already has, all we need is to find it."
—Diane von Furstenberg