Upgrade your Career your Skills
With a
4 Month ITALIAN
International Fashion Certification
Your fashion Master
in italy
in fashion design & fashion styling
​
"A

Combination

of

Specific

Fashion Short Courses
will prepare You To

Enter into the World of Fashion in ONLY 4 month!

"
The most Complete Professional Program
To become a Fashion Stylist – Fashion Cool Hunter - Fashion Designer
Fashion Styling
3 weeks - Women Fashion Styling
1 week - Fashion Shooting
Fashion Design Forecasting Collection Design - Portfolio
2 weeks - Fashion Trend Forecasting
4 weeks - Fashion Design
4 weeks - Collection Design
2 weeks - Portfolio

Price 9.900 Euro
to include Vat
​
​
Ask for 3 Month Master Course Duration
​
September 2021 Enrollment Open
SEE IN 1 MINUTE
THE COMPOSITION OF THE
"Fashion Master program"
You can not travel to Milan
Grab your FREE Fashion Lesson
The Fashion Master is designed for people who want to achieve their results in a professional way in the short time . A combination of courses perfect to start your career in fashion if you are a beginner, or to improve your knowledge and your upgrade your skill if you are already a professional.
what do our students think of us?
"One of the best experiences of my life! I attended the 3 month master course and I learned/improved my skills so much, in such a short amount of time! The teachers were incredibly nice and caring they helped me with anything I needed in and outside of the class. On my trip I made relationships with that will last a lifetime! Well worth the time and money, I recommend it to all my friends who are looking for a start in their fashion career!"
​
- Cory, USA.
Discover our Students coming from all Over the World
Why choose our Fashion Master Course?
​
Who dreams to work in the fashion field is attracted – most of the time - by allure to a world of glitter, beauty, and creativity seen in many movies that tell about the wonderful atmosphere during fashion shows and events.
​
That's true, working in the fashion world is amazing, as you can see through the screen. But more important is what you don't see: sacrifices, organization and all the time required to make everything perfect, always.
​
Let's analyze the real life: you have this huge desire to work with fashion, your passion is strong and you are ready to walk this way, on the other hand the competition is really hard and, mostly, rewards take time.
That's why we decided to propose these courses: to give everyone the opportunity to test themselves, acquiring new and important knowledge about the stylistic scenery.
​
We will provide you the useful tools to get closer to the practical work, realizing projects ready to put in your portfolio. You will learn professional terms and graphic skills using Photoshop and Illustrator, both requested in this field.
Designer, illustrator, fashion stylist, each one of these courses will give you a clear and complete overview of the fashion world. With this first approach, you will be able to understand which are your strengths and your weakness, fundamental aspects to take into consideration before to start a long term course starting from zero.
​
Investing in your future is a serious thing, better doing it step by step without wasting time.
Check our fashion Master Courses list, choose the perfect one for you and give yourself a chance.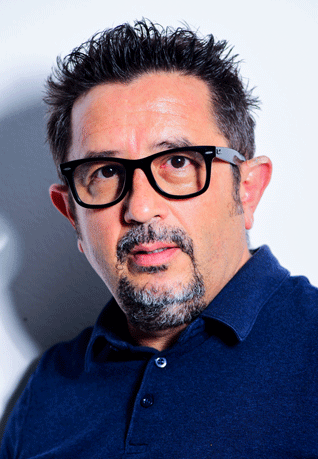 Tag:
fashion short course
,fashion school in italy,
fashion design short course,
fashion school in milan,
fashion design masters,
Fashion Master Course Course Responsible
After his fashion studies in Milan, Angelo Russica made his first steps into the fashion world assisting Giorgio Correggiari, where he met Domenico Dolce and Stefano Gabbana (Dolce & Gabbana). He had to leave for military service for one year. Once he came back he worked with the Italian company Barbas (Menswear Collection), after this he had one of his most exciting professional experiences: He began working as an assistant designer for Gianni Versace. He worked for 5 years participating in Women's Wear and Menswear collections: Genny, Spazio, and Versus.
After this experience, he left Italy for 4 years for Spain: Here he worked with Induyco – El Corte Inglés in Madrid. Once he returned, he started working as a consultant for Gruppo Marzotto, Miroglio Vestebene, Gruppo Max Mara, also in Japan with one of the most important apparel Maker World Company, King Company.
Tag: 4 Month Fashion Courses, short fashion courses, short term fashion designing courses, Intensive fashion courses,