Limited Scholarships 20 % of the Fee
ENTER THE FASHION WORLD IN JUST 4 MONTHS
Complete Fashion Learning
Learn the essential skills for your fashion career in a short time by fully immersing yourself in the fashion city and learning from experienced fashion experts with Italian way & point of view.
Exclusive Fashion Events participation opportunity
Italian International Fashion Certificate
Next starting date:
Start every Monday
2 months to 4 months
(6 hours a day, 4 days a week)
Limited Scholarships 20 % of the Fee




With Starting date 05 February 2024



1. Financial Accessibility: A 20% discount on scholarships for Fashion Masters makes high-quality education more accessible to a broader range of students. This helps eliminate financial barriers, enabling talented individuals with limited resources to pursue an academic path in the field of fashion
​​
2. Incentivizing Academic Excellence: Offering a 20% discount can serve as an incentive for students to achieve exceptional academic results. This stimulus can promote healthy competition and greater dedication to studies, thus contributing to maintaining high standards of excellence within the Fashion Master's program.
​​
3. Attracting Talented Industry Professionals: Providing a significant discount can act as a lever to attract highly qualified and experienced professionals from the fashion industry. This not only enriches the academic experience for students but also helps create a diverse and stimulating learning community with varied and rich perspectives.
SEE IN 1 MINUTE


THE COMPOSITION OF THE
"Fashion Master program"
The Fashion Master is designed for people who want to achieve professional level in a short time . The combination of courses are perfect to start your career in fashion if you are a beginner. it is also perfect to improve your knowledge and your upgrade your skill if you are already a professional.
Center of Fashion and Design in Italy.




This means that apart from good food, artistic city, and amazing culture experience, you will also get to see how the high-end fashion system works.





Get access to fashion events, fashion shows, showrooms, fabric & accessories exhibitions.




During the right season, you might get access to attend some of the said events, even exclusive ones, with the help of the school.





International city with international people.




Milan is a very international city with lots of international students, workers, and visitors. Connecting with people from various cultures will be a very enriching experience.





Strategic city for travel.


Milan is in the northern side of Italy, which makes it easier if you want to travel locally or around EU during your stay. Plus, our weekend in MFC is 3 days so you will have time to explore!
A combination of short fashion courses that let you step in the World of Fashion.
PRICE*




11.400 €





TOTAL DURATION




4 Months

(16 weeks)





PROGRAMS
Fashion Styling
3 weeks - Women Fashion Styling
1 week - Fashion Shooting
Fashion Design, Forecasting, Collection Design + Portfolio
2 weeks - Fashion Trend Forecasting
4 weeks - Fashion Design
4 weeks - Collection Design
2 weeks - Portfolio
FASHION




design




short MASTER
PRICE*




8.900 €





TOTAL DURATION




3 Months

(12 weeks)





PROGRAMS
2 weeks - Fashion Trend Forecasting
4 weeks - Fashion Design
4 weeks - Collection Design
2 weeks - Portfolio
Start every
Monday

fashion styling
short MASTER
PRICE*




5.900 €





TOTAL DURATION




2 Months

(8 weeks)





PROGRAMS
2 weeks - Fashion Trend Forecasting
3 weeks - Women Fashion Styling
1 weeks - Media Fashion Styling (Editorial) + Fashion Shooting
2 weeks - Portfolio
Start every
Monday

*still have to be included to all prices: 22% Tax & 150 euro Enrollment Fee.
How is the coordinator of the Fashion Master ?
Angelo Russica

, the Fashion Master coordinator, brings extensive experience to the role. With over

4 years as an assistant at Gianni Versace

, he played an active role in Women's Wear and Menswear collections, including Genny, Spazio, and Versus.

He also collaborated with Domenico Dolce and Stefano Gabbana

(Dolce & Gabbana)

while working alongside

Giorgio Correggiari

.

Angelo's expertise expands as a

consultant

for renowned fashion c

ompanies like Gruppo Marzotto, Miroglio Vestebene, and Gruppo Max Mara

. Furthermore, he gained valuable international experience in

Japan

, working with King Company, a prominent player in the apparel industry.........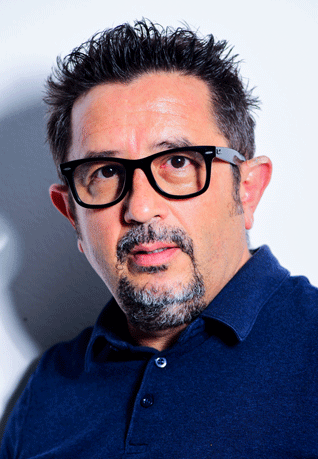 Discover more a

bout Angelo Russica
What you will learn




To find out more specifically on what you will learn, please read it on each singular courses page.



Click on the buttons below to read them
Upgrade your skills and your career opportunities




At the end of the course you will be awarded




ITALIAN International Fashion Certification
what do our students think of us?
"One of the best experiences of my life! I attended the 3 month master course and I learned/improved my skills so much, in such a short amount of time! The teachers were incredibly nice and caring they helped me with anything I needed in and outside of the class. On my trip I made relationships with that will last a lifetime! Well worth the time and money, I recommend it to all my friends who are looking for a start in their fashion career!"
​
- Cory, USA.
Many of our students have found success after joining our course.
Why choose our Fashion Master Course?
​
Who dreams to work in the fashion field is attracted – most of the time - by allure to a world of glitter, beauty, and creativity seen in many movies that tell about the wonderful atmosphere during fashion shows and events.
​
That's true, working in the fashion world is amazing, as you can see through the screen. But more important is what you don't see: sacrifices, organization and all the time required to make everything perfect, always.
​
Let's analyze the real life: you have this huge desire to work with fashion, your passion is strong and you are ready to walk this way, on the other hand the competition is really hard and, mostly, rewards take time.
That's why we decided to propose these courses: to give everyone the opportunity to test themselves, acquiring new and important knowledge about the stylistic scenery.
​
We will provide you the useful tools to get closer to the practical work, realizing projects ready to put in your portfolio. You will learn professional terms and graphic skills using Photoshop and Illustrator, both requested in this field.
Designer, illustrator, fashion stylist, each one of these courses will give you a clear and complete overview of the fashion world. With this first approach, you will be able to understand which are your strengths and your weakness, fundamental aspects to take into consideration before to start a long term course starting from zero.
​
Investing in your future is a serious thing, better doing it step by step without wasting time.
Check our fashion Master Courses list, choose the perfect one for you and give yourself a chance.
Application form filled in (with signature)

Photocopy of passport of the page with your picture

Curriculum Vitae (CV)

Photocopy of school transcripts (if there is any)​
​​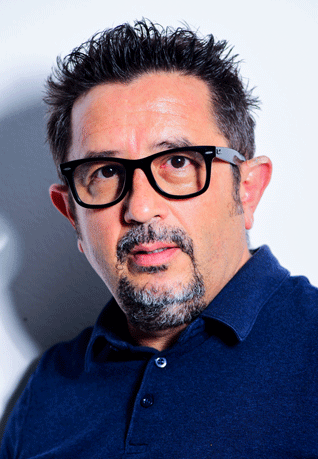 about us
We are an Italian fashion school in Milan that focuses on teaching up-to-date practical skills and knowledge necessary for a successful career and giving students useful & memorable Italian experience. Personally guided by our inspiring founder, Angelo Russica.
Tag: 4 Month Fashion Courses, short fashion courses, short term fashion designing courses, Intensive fashion courses,