Italian
Online Fashion Lectures


Fashion & Style Online Learning Experience
"Discover the Italian Fashion Style & Creativity"
Professional Online Lectures Fashion Wherever you are
To whom is dedicated :
Fashion Schools - Institution & Companies interested in Italian Fashion & Culture
What is about
What you will learn
Introduction to Italian fashion system
Immersion in the World of Fashion & Styles
​
Women Fashion Lectures
Discovering different Fashion Styles
New Generation of Italian Fashion Designers
Analysis of the last Street Fashion Trends
Analysis of last Italian Fashion Catwalk Women
Italian Magazines
​
Men Fashion Lectures
Discovering different Men's Fashion Style
Pitti Men Fashion Style
Analysis of last Italian Fashion Catwalk Men
The Men suit Jacket
​
Requirements
Language: English (B1 intermediate, no certificate required)
Duration: 1 day - 3 hour morning 3 hour afternoon
Tools: internet connection Computer & basic stationary
​
Prices
Price: according personalized programs
​
​
Lectures for students and employees to enhance the Professional Skills of fashion ​
Specialized for companies(institution, academy) who would like to learn the knowledge of International Business of the fashion industry
​
Tailored programs
​
Personalized Lectures depending costumer needs.
Program responsible
​
​
Angelo Russica
After his fashion studies in Milan, Angelo Russica made his first steps into the fashion world assisting Giorgio Correggiari, where he met Domenico Dolce and Stefano Gabbana (Dolce & Gabbana). He had to leave for military service for one year. Once he came back he worked with the Italian company Barbas (Menswear Collection), after this he had one of his most exciting professional experience: He began working as an assistant designer for Gianni Versace. He worked for 5 years participating in Women's Wear and Menswear collections: Genny, Spazio and Versus.
After this experience, he left Italy for 4 years for Spain: Here he worked with Induyco – El Corte Inglés in Madrid. Once he returned, he started working as a consultant for Gruppo Marzotto, Miroglio Vestebene, Gruppo Max Mara, also in Japan with one of the most important apparel Maker World Company, King Company.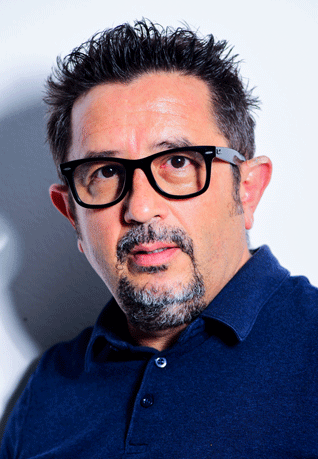 Discover some of the Arguments