Limited edition
only for selected participants
webinar HOSTED
bY aNGELO rUSSICA
dIRECTOR OF mfc
& EX ASSISTANT
OF GIANNI VERSACE .....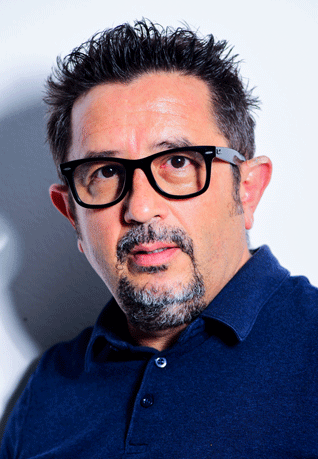 This course is the first step to take into the Fashion Editorial world, where we give you an introduction of what been a stylist mean, an inside of the working life of a fashion Stylist and the qualities that a stylist should have.
​
This contemporary course explain in detail the perks of the Fashion environment and how to prepare, present yourself and communicate within the Fashion Industry.
WHO IS A FASHION STYLIST?
A Fashion Stylist is a consultant who selects the clothing for published editorial features, print or television advertising campaigns, music videos, concert performances, and any public appearances made by celebrities, models or other public figures. It is different from an image consultant or a color consultant.
Brief history of Fashion and Fashion Styling

What to expect from the job

Different branches of Styling

Visual Knowledge

Researching your field - Where to find inspiration

The key person / Company / Agency of Fashion

Discover differents styles

Editorial insights - Who are you working for

Your way in as a freelancer

How to prepare for a shooting

Methods to follow

Creating work portfolio
Black 'n white Photoshoot
Photoshoot styling
Wild and Free
Photoshoot styling
candid shot
Photoshoot styling
sweet smile
Learn how editorials are created
Learn to research for trends, brands and create fashion editorials for specialized magazines
Different branches of styling
Discover all the different roles you can work in as a fashion stylist
Where to find inspiration and do your research
Different media and websites to look for to research for new themes and trends
The key person / Company / Agency of Fashion
Different roles insides the company, who who will be working with
Your way in as a freelancer
Working for fashion brands for lookbooks, catalogue, advertising campaign...
Realize your own fashion shooting
Learn how to project and realize your own fashion shooting
Story of fashion styling– Different branches for styling – Visual Knowledge – Style Research – Trend Research – Editorial insights – Realize complete look – Photoshop – Mood board – Your way in as a freelancer – Methods to follow – Create your own portfolio - Schedule and realize a photo shooting
Lookbooks for fashion companies - Shootings for fashion magazines - Personal stylist for ecommerce websites - Music video stylist... and more
Webinar duration 3 h Fee: 150 €
Course Document 100 €